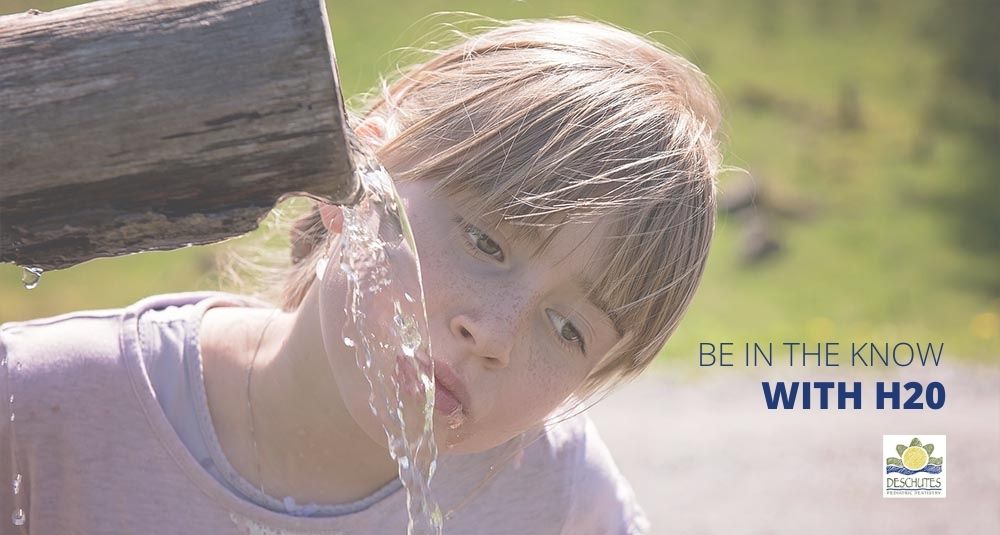 Be in the Know with H2O
The benefits of drinking water are truly unmatched. That's why it's crucial to start healthy beverage consumption at a young age to instill routine. Beverage consumption has a significant impact on our dietary intake.
It's okay to give in a little here or there with specialty drinks that may be sweetened, but we suggest that those drinks are consumed during mealtimes. It's best that nap/bedtime drinks, snacks, and quick drinks are kept to water to maintain good oral hygiene.
In order to maintain healthy oral hygiene as well as good overall health we recommend keeping consumption of unhealthy beverages to a minimum. Minimizing drinks like soda, fruit juice, and sports drinks can reduce the risk of chronic disease like Type 2 Diabetes, tooth decay, and obesity.
Are you looking for ways to entice your kiddo to drink more water? We recommend:
Have your child pick out a fun/cool water bottle
Add a piece of fruit to the water like cucumber, strawberry, or cherry for some natural flavoring and flair
Introduce a chart to track water throughout the week and if the goals are met – reward with a healthy snack
Drinking water is a preference that is learned. Therefore, starting healthy routines like daily water intake is the best way to set your kiddo up for success. Another great way for you to instill healthy beverage consumption is to be a role model, you know what they say.. monkey see – monkey do! Schedule a consultation with your pediatrician today with Deschutes Pediatric Dentistry in our Bend location or our Redmond location  to see how your children's teeth have been affected by their diet and get tips and tricks for a healthy and fresh start!