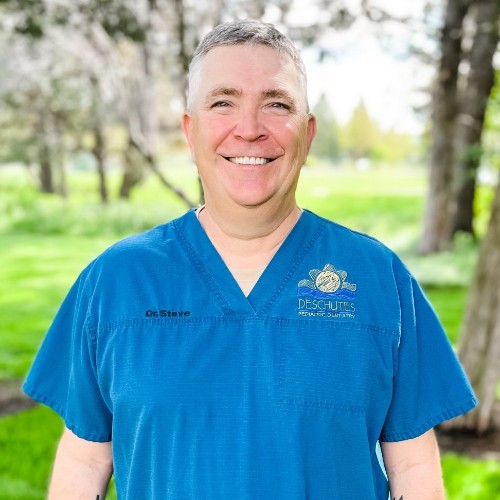 About Steve - Pediatric Dentist
Dr. Steve Christensen's winsome attitude helps kids get excited about their dental care. He completed a Pediatric Dental Residency at The Children's Hospital in Denver, Colorado and was appointed chief resident by his faculty and peers. Dr. Steve was awarded for special service in children's dentistry by the Oregon Academy of Pediatric Dentistry and the American Association of Orthodontics. Both Drs. Steve and Stephanie Christensen achieved Diplomate status in the American Board of Pediatric Dentistry. This represents the highest possible credentials within the field of Pediatric Dentistry and an extra two years of dental school to receive these pediatric specialties. According to the American Board of Pediatric Dentistry, such credentials have been attained by less than 38 percent of all Pediatric Dental Specialists within the United States. This qualification ensures your child is being treated by the best of the best.
Give us a call or request online.