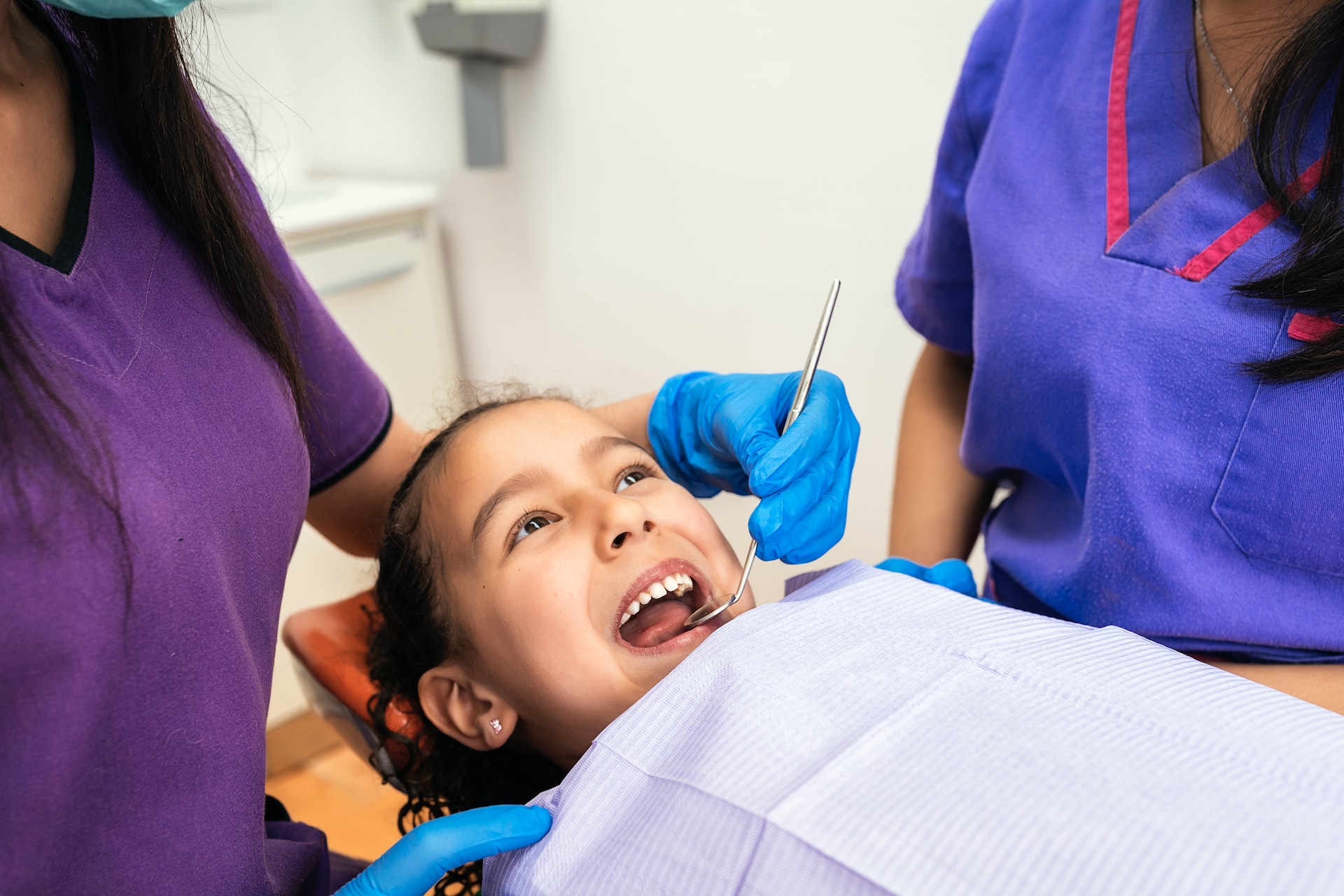 Taking your child to the dentist can be an intimidating experience for both parent and child. It is important to ensure that the dentist is well-versed in treating children of all ages and that the office is designed to make your child feel safe and comfortable. 
This guide will provide an overview of the right age to take your child to the dentist, the importance of regular check-ups, and tips for making the experience a positive one.
When Should You Schedule Your Child's First Dental Appointment?
The American Academy of Pediatric Dentistry recommends that children have their first dental appointment within six months of getting their first tooth or by their first birthday.
Having an early appointment allows your child's dentist to get to know them and monitor their development and growth. It also gives them the opportunity to address any issues that may arise.
Why Should You Bring Your Child to the Dentist Early in Their Life?
There are several reasons why it's important to start your child's dental care early. First, it gives your child's dentist a chance to identify any potential problems early on and take steps to prevent them from getting worse. This can help to avoid more serious issues down the line.
Second, it's important to start your child's dental care early so that they can become familiar with the dentist and the dental office. This helps to make trips to the dentist less intimidating and can help to ensure that your child has a positive experience each time they go.
Finally, starting your child's dental care early can help to establish good oral hygiene habits for life. Your child's dentist can provide advice on proper brushing and flossing techniques, as well as tips for healthy eating and drinking habits.
How Can You Prepare for Your Child's First Dental Visit?
As a parent, you want to ensure your child is prepared for their first dental visit. After all, it's important to establish a positive relationship between your child and the dentist early on. Here are some tips to help you prepare your child for their first dental visit.
1. Start Early
It's best to start getting your child acquainted with the dentist before their first appointment. Talk to your child about the dentist in a positive way and let them know that it's important to take care of their teeth. Show them pictures of the dentist's office and let them know what to expect during their visit.
2. Choose the Right Dentist
Finding the right dentist for your child is essential. Look for a dentist specializing in pediatric dentistry who has experience working with children. Make sure the dentist is friendly and patient with your child, as this will help them feel more at ease.
3. Make a Playlist
Making a playlist of your child's favorite songs can help them relax during their visit. Choose upbeat and happy songs that your child enjoys and create a playlist that they can listen to while they're in the dentist's chair.
4. Bring a Comfort Object
Having a comfort object can help your child feel more relaxed during their visit. This can be anything from a stuffed animal to a favorite toy. Encourage your child to bring this object to the dentist's office to help them deal with possible nerves.
5. Explain the Visit
Before the appointment, explain to your child what's going to happen during their visit. Let them know that the dentist will look at their teeth and possibly use tools to clean them. Reassure them that the dentist won't hurt them and that it's essential to take care of their teeth.
Final Thoughts
By scheduling your child's first dental appointment at an early age, you can help to ensure that your child has a lifetime of healthy teeth and gums. Your child's dentist can provide advice and guidance tailored to their individual needs, protecting your child from possible oral health problems.
For the best pediatric dentist in Bend or Redmond, Oregon, let our team at Deschutes Pediatric Dentistry help you. Give us a call or request an online consultation today.