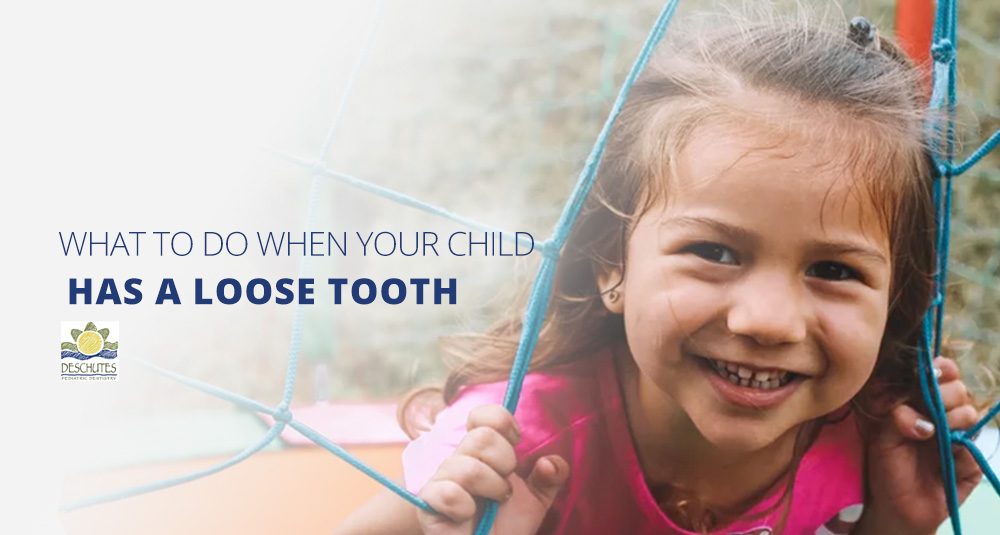 What To Do When Your Child Has a Loose Tooth
Beyond learning to brush their teeth and visiting the dentist for the first time, one of the biggest rites of passage for children is starting to lose their baby teeth. However, amid all the excitement of growing up, there are some important things parents should keep in mind:
When Will My Child Start to Lose Their Baby Teeth?
While all children are different, many kids begin losing their first set of teeth around age 6 or 7, although your child may be younger or older when it first happens. However, it's important to continue visiting our dental offices in Bend, OR and Redmond, OR to ensure that there aren't any infections or other obstacles that could delay baby teeth coming loose. 
The first teeth to typically fall out first are the ones that came in first. The majority of the time, this will be the lower front teeth and the upper front teeth. A baby tooth usually doesn't become loose until the permanent tooth under it has started to push it out of its socket. Once the baby tooth starts to loosen, it can take up to a few weeks for it to actually fall out. 
It's best to let this process occur on its own but make sure that there isn't any redness or swelling around the gums of the tooth. When the baby tooth does fall out, you or your child may hear a slight "popping" sound- this is simply the baby tooth separating from the gum and the roots.
My Child Accidentally Swallowed Their Tooth!
While this may not be a part of the plan, there's nothing to worry about it. A loose tooth will pass through the body like everything else.
When Will Their Permanent Teeth Come In?
Your child's permanent teeth should start showing within a few weeks, but they won't grow in fully for a few months. If you see that the new tooth is discolored or crooked, it's important to make an appointment with your child's dentist as soon as possible. 
Your children look to you for providing good examples, tools, and resources for maintaining their oral health. It's important to continue learning as much as possible about the development of their teeth and the best ways to maintain a happy and healthy smile. 
Our pediatric dentists at Deschutes Pediatric Dentistry in Bend, OR and Redmond, OR are happy to help guide you and your child in finding more awareness and enthusiasm about their oral hygiene.